Posted by By TopClassicalMusic at 16 January, at 13 : 51 PM Print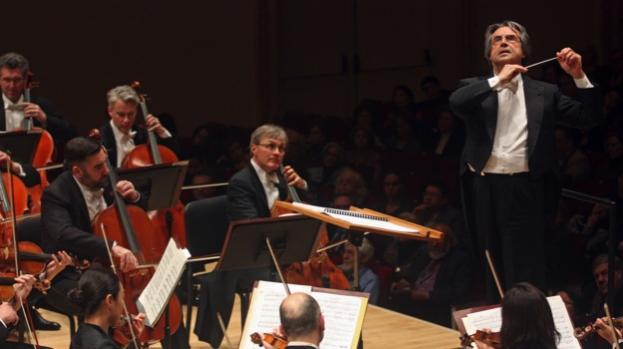 Beethoven's Symphony No. 5 was the most performed classical work in 2015 according to an annual report from Bachtrack, the classical music events database that uses statistics gathered from over 28,000 concert listings.
The work moved up eight places to beat last year's most popular work, Handel's Messiah, to the top spot, with 151 performances. Despite this, Mozart can claim the crown for being the year's most performed composer, just ahead of Beethoven.
In another shift from 2014, Sibelius has appeared near the top of the list of popular works. Sibelius's Violin Concerto – boosted by the composer's 150th anniversary and performances by violinists including Anne Sophie Mutter and Frank Peter Zimmermann – is in third place. Sadly, Danish composer Carl Nielsen fared less well with his anniversary, with his total performances falling short of the Top 30.
The year's busiest conductor is Jonathan McPhee who jostles positions as music director of Boston Ballet, Lexington Symphony and Symphony New Hampshire, with appearances with top orchestras around the world. The intensity of his career's output was demonstrated by a recent article in the Boston Globe, estimating that he has conducted a 'minimum of 648 TchaikovskyNutcracker performances' over 27 years at Boston Ballet.
The lack of leading women conductors, highlighted in last year's report, hasn't improved. The 2015 poll of busiest conductors ranks Estonian Kristiina Poska highest, at No. 72, with only four other women in the top 150, including JoAnn Falletta, Marin Alsop, Xian Zhang and Mirga Gražinytė-Tyla.
Arvo Pärt continues as the most performed contemporary composer, ahead of John Adams and John Williams, while Sweden ranks as the most likely country to hear contemporary music. It's also the least likely place to hear Baroque and early music, so fans should head over to Canada, the country with the highest amount of performances for music of these eras.
In the concert hall the Chicago Symphony was the busiest orchestra, while in the opera house Covent Garden's Royal Opera just pipped New York's Metropolitan Opera to the top spot. Verdi'sLa traviata became the most performed opera, and Mozart's Marriage of Figaro took second place.
News, Posts - English Beethoven, Handel, Messiah, Symphony No 5, What were the biggest classical music trends of 2015?