If you are a fan of classical music, you might have heard of Frédéric Chopin, one of the most influential composers of the Romantic era. Chopin was a Polish-French pianist who wrote many beautiful and expressive pieces for the piano, such as nocturnes, waltzes, mazurkas, and polonaises. But how much do you know about his life and personality? Here are seven facts about Chopin that you might find interesting:
Chopin was a child prodigy who started composing at the age of seven and performed his first public concert at the age of eight. He played for the Russian tsar Alexander I and the grand duke Constantine, who commissioned a military band to play his Polonaise in G Minor.
Chopin studied at the Warsaw Conservatory of Music under Joseph Elsner, a Polish composer who recognized his talent and gave him freedom to develop his own style. Chopin graduated with honors in 1829 and then traveled to Vienna, where he made his debut as a composer and performer.
Chopin moved to Paris in 1831 and became part of the artistic and intellectual elite. He befriended many famous writers, painters, and musicians, such as Victor Hugo, Eugène Delacroix, Franz Liszt, and Hector Berlioz. He also taught piano to many wealthy and aristocratic students, who admired his refined and elegant manners.
Chopin had a turbulent love life that influenced his music. He had several short-lived affairs with women, such as Maria Wodzińska, who broke off their engagement in 1837. He also had a long and complicated relationship with George Sand (Amantine Lucile Aurore Dupin), a French novelist who wrote under a male pseudonym. They lived together for nine years, but their romance ended bitterly in 1847.
Chopin suffered from poor health throughout his life. He had a weak constitution and was prone to coughing fits, fever, and headaches. He contracted tuberculosis in 1835 and struggled with it for the rest of his life. He spent the winter of 1838-1839 in Majorca with Sand, hoping to recover in the mild climate, but instead he worsened his condition by living in a damp and cold monastery.
Chopin was a perfectionist who revised his works constantly and destroyed many of his manuscripts. He published only about half of his compositions during his lifetime and left many unfinished or unpublished pieces. He was also very self-critical and insecure about his abilities. He once said: "I am not fit for concert-giving; the public intimidate me; their looks paralyze me; their breath stifles me".
Chopin died in Paris on October 17, 1849, at the age of 39. His last words were: "Swear to make them cut me open so that I won't be buried alive" . His wish was granted and his heart was removed from his body and preserved in alcohol. It was later smuggled into Poland by his sister Ludwika and placed in a pillar of the Holy Cross Church in Warsaw, where it remains today.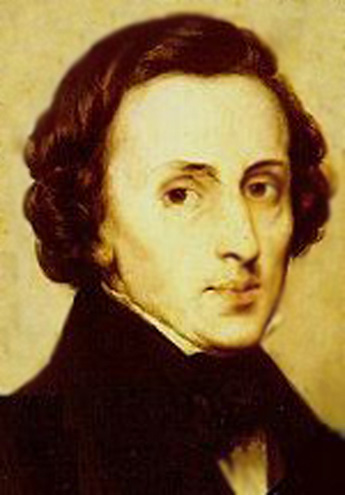 These are some of the facts about Chopin that reveal his genius and his tragedy. He left behind a legacy of music that is admired and loved by millions of people around the world. His works express his emotions, his dreams, his passions, and his sorrows with unparalleled beauty and sensitivity.