Wolfgang Amadeus Mozart was a composer of the Classical period who was born in Salzburg, Austria, on January 27, 1756. He was the youngest of seven children, but only one of two who survived infancy. His elder sister was Maria Anna Mozart, also known as Nannerl. Mozart showed extraordinary musical talent from a very young age. He could play the keyboard and the violin, and he started composing when he was only five years old. His father, Leopold Mozart, was a musician and a teacher who recognized his son's genius and took him on tours across Europe to perform for royalty and nobility. Mozart visited Italy three times, where he learned from the masters of Italian opera and sacred music. He also travelled to France, England, Germany, and other countries, where he absorbed different musical styles and influences.
Mozart composed more than 800 works in his short life span of 35 years. He wrote in almost every genre of his time, including symphonies, concertos, operas, chamber music, sonatas, serenades, masses, and requiems. He is widely regarded as one of the greatest composers in the history of Western music, and his works are admired for their melodic beauty, formal elegance, harmonic richness, and emotional expression. Some of his most famous works include The Marriage of Figaro, Don Giovanni, The Magic Flute, Eine kleine Nachtmusik, Requiem, Jupiter Symphony, and Clarinet Concerto.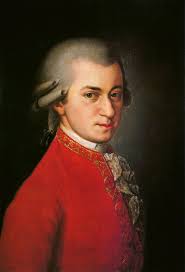 Mozart moved to Vienna in 1781, where he achieved fame but not much financial security. He married Constanze Weber in 1782 and had six children with her, but only two survived. He struggled with debt and illness in his later years, and he died on December 5, 1791. The cause of his death is still uncertain and has been the subject of many speculations and myths. He was buried in a common grave with no monument to mark his resting place. His legacy lives on through his music, which has inspired countless musicians and listeners for centuries.