Franz Schubert was one of the most influential composers of the late Classical and early Romantic eras. He was born on January 31, 1797, in Vienna, Austria, to a musical family. His father was a schoolmaster who taught him violin and his brother taught him piano. He also received lessons from the court organist and the famous composer Antonio Salieri.
Schubert showed remarkable talent from an early age and composed his first songs when he was only 14. He joined the imperial court chapel choir and attended the Stadtkonvikt school, where he was exposed to the works of Haydn, Mozart, and Beethoven. He left school at 16 and became a teacher at his father's school, but he continued to compose prolifically in his spare time.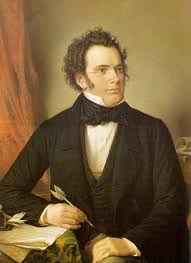 Schubert wrote more than 600 songs, or lieder, which are considered among the finest examples of German art song. He also composed symphonies, chamber music, piano works, operas, and sacred music. Some of his most famous works include "Erlkönig", "Ave Maria", "Trout Quintet", "Unfinished Symphony", "The Great Symphony", "Winterreise", and "Die schöne Müllerin".
Schubert's music was admired by a small circle of friends and patrons in Vienna, but he never achieved fame or fortune during his lifetime. He suffered from poor health and financial difficulties, and he may have contracted syphilis in his late twenties. He died on November 19, 1828, at the age of 31, leaving behind many unfinished works. His music was rediscovered and championed by later composers such as Mendelssohn, Schumann, Liszt, and Brahms.
Schubert is now regarded as one of the greatest composers in Western music history and a pioneer of Romanticism. His music is characterized by lyrical melodies, rich harmonies, expressive modulations, and emotional depth. He had a profound influence on the development of song, symphony, chamber music, and piano music in the 19th century and beyond.