Pyotr Ilyich Tchaikovsky was one of the most influential and popular composers of the Romantic era. He was born on May 7, 1840, in Votkinsk, Russia, to a well-off family of civil servants. He showed an early interest in music and learned to play the piano at the age of five. However, his parents did not encourage his musical aspirations and instead sent him to a boarding school in St. Petersburg to prepare for a career in law.
Tchaikovsky was unhappy at the school and felt lonely and isolated. He found solace in music and literature, especially the works of Mozart, Beethoven, Schiller and Pushkin. He also developed a strong attachment to his nanny, Fanny Dürbach, who introduced him to French culture and language. He later dedicated his Symphony No. 4 to her.
In 1859, Tchaikovsky graduated from the school and entered the Ministry of Justice as a clerk. He soon realized that he was not suited for this profession and felt a growing dissatisfaction with his life. He also struggled with his sexuality, as he was attracted to men but had to hide it in the conservative society of his time. He had several romantic relationships with men, some of which ended tragically.
In 1861, Tchaikovsky attended the first public concert of the Russian Musical Society, which was founded by Anton Rubinstein and his brother Nikolai to promote classical music in Russia. He was deeply impressed by the performance and decided to pursue his musical passion. He enrolled in the newly established St. Petersburg Conservatory in 1862 and studied composition under Anton Rubinstein.
Tchaikovsky was a diligent and talented student who quickly mastered the techniques of Western music. He also developed his own distinctive style that combined Russian folk melodies, harmonic richness, expressive lyricism and dramatic orchestration. He graduated from the conservatory in 1865 and moved to Moscow, where he became a professor of harmony at the Moscow Conservatory.
Tchaikovsky's career as a composer took off in the late 1860s and early 1870s with works such as Romeo and Juliet (1869), The Snow Maiden (1873) and Swan Lake (1876). He also gained recognition abroad with his First Piano Concerto (1875) and his Fourth Symphony (1878). He received support and patronage from Nadezhda von Meck, a wealthy widow who admired his music and became his close friend and confidante. They never met in person but exchanged over 1,200 letters over 14 years.
Tchaikovsky's personal life was less successful than his professional one. In 1877, he married Antonina Miliukova, a former student who had declared her love for him. The marriage was a disaster, as Tchaikovsky soon realized that he had no feelings for her and that they were incompatible in every way. He suffered a nervous breakdown and attempted suicide. He separated from her after six weeks and never saw her again.
Tchaikovsky spent the next decade traveling extensively in Europe and composing some of his most famous works, such as The Sleeping Beauty (1890), The Nutcracker (1892) and The Queen of Spades (1890). He also received honors and awards from various countries and institutions, including an honorary doctorate from Cambridge University in 1893.
Tchaikovsky's life came to an abrupt end on November 6, 1893, when he died of cholera in St. Petersburg at the age of 53. The exact cause of his death is still debated by some historians, who suggest that he may have committed suicide by drinking contaminated water or that he may have been poisoned by a group of former classmates who disapproved of his homosexuality.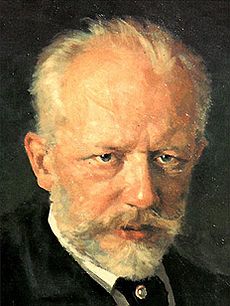 Tchaikovsky's legacy is immense and enduring. He is widely regarded as one of the greatest composers of all time and one of the most representative figures of Russian culture. His music is beloved by millions of people around the world for its beauty, emotion and originality. He is also an inspiration for many artists who struggle with their identity and express themselves through their art.