Carlos Gomes was one of the most prominent composers of the 19th century, and the first Brazilian to achieve success in the European opera scene. He was born in Campinas, São Paulo, in 1836, and showed an early talent for music. He learned to play several instruments, such as piano, violin, and flute, and composed his first pieces when he was still a teenager.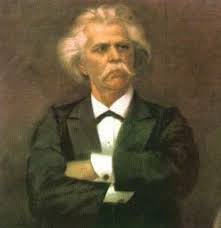 Gomes moved to Rio de Janeiro in 1859, where he studied at the Imperial Conservatory of Music. He won a scholarship from Emperor Pedro II to study in Italy, where he arrived in 1864. There, he immersed himself in the Italian opera tradition, and became acquainted with influential composers such as Giuseppe Verdi and Gioachino Rossini.
Gomes composed several operas that were well received by the public and the critics. His most famous work is Il Guarany (1870), based on a novel by José de Alencar. The opera tells the story of a romance between a Portuguese nobleman and an indigenous princess in colonial Brazil. It was the first opera to use elements of Brazilian music and folklore, and it was a huge success in Italy and abroad. Gomes was hailed as a national hero in Brazil, and received honors from several European monarchs.
Gomes continued to compose operas that explored themes related to Brazilian history and culture, such as Lo Schiavo (1889), which dealt with slavery, and Condor (1891), which depicted the struggle for independence. He also wrote symphonic works, chamber music, songs, and sacred music. He died in Belém, Pará, in 1896, at the age of 60.
Carlos Gomes is considered one of the greatest Brazilian composers of all time, and one of the most original voices of the Romantic era. His music is still performed and admired around the world, and his legacy is celebrated by many institutions and festivals dedicated to his work.