Heitor Villa-Lobos was one of the most influential and original composers of the 20th century. His music reflects his deep connection with the rich and diverse musical traditions of his native Brazil, as well as his openness to the modernist currents of Europe and America. In this blog post, we will explore some aspects of his life and work, and how he contributed to the development of classical music in Latin America and beyond.
Villa-Lobos was born in Rio de Janeiro in 1887, into a family of musicians. His father, Raul, was a librarian and an amateur cellist who taught him the basics of music. He also exposed him to various genres of music, such as opera, folk songs, and popular music. Villa-Lobos learned to play several instruments, including guitar, clarinet, piano, and cello. He also developed a passion for the music of Bach, which would influence his later compositions.
Villa-Lobos was largely self-taught as a composer. He did not attend any formal music school or conservatory. Instead, he learned by experimenting with different styles and techniques, and by studying the scores of other composers. He also traveled extensively throughout Brazil, collecting and studying the folk music of different regions and ethnic groups. He was fascinated by the rhythms, melodies, harmonies, and instruments of the indigenous, African, and European cultures that shaped Brazil's musical identity.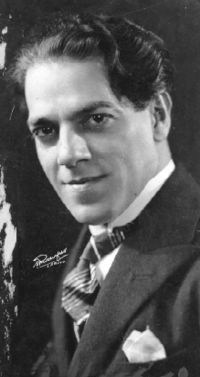 Villa-Lobos's early works were influenced by the impressionism of Debussy and Ravel, as well as by the nationalism of Brazilian composers such as Alberto Nepomuceno and Francisco Braga. He also incorporated elements of jazz and popular music into his compositions. Some examples of his early works are the Choros series (1920-1929), which are pieces for various combinations of instruments inspired by the urban street music of Rio de Janeiro; the Bachianas Brasileiras series (1930-1945), which are suites that combine Bach's contrapuntal style with Brazilian folk melodies and rhythms; and the Guitar Concerto (1951), which showcases his mastery of the instrument.
Villa-Lobos's international reputation grew in the 1920s and 1930s, when he traveled to Europe and America to perform and conduct his works. He met and collaborated with many prominent musicians and artists, such as Arturo Toscanini, Pablo Casals, Leopold Stokowski, Igor Stravinsky, Pablo Picasso, and Jean Cocteau. He also received commissions from various institutions and organizations, such as the Library of Congress, the Boston Symphony Orchestra, and the French government.
Villa-Lobos was also involved in music education and cultural policy in Brazil. He was appointed director of musical education by President Getúlio Vargas in 1932, and he created a system of public music schools and choirs that reached millions of children across the country. He also organized festivals and concerts to promote Brazilian music and culture. He composed many works for educational purposes, such as the Guia Prático (1932-1949), which is a collection of piano pieces based on folk songs; the Cirandas (1933), which are arrangements of children's songs for piano; and the Prole do Bebê (1918-1921), which are suites for piano depicting different types of toys.
Villa-Lobos died in Rio de Janeiro in 1959, leaving behind a legacy of more than 2,000 works in various genres and forms. His music is widely performed and recorded by musicians around the world. He is regarded as one of the most important composers of Brazil and Latin America, and one of the most original voices of modern music.