Ígor Fyodorovitch Stravinsky, one of the most influential composers of the 20th century, was born on June 17, 1882, in Oranienbaum, near St. Petersburg, Russia. He came from a musical family, with his father Fyodor Stravinsky being a prominent bass singer at the Imperial Opera in St. Petersburg.
Stravinsky's early education in music began with piano and composition lessons from renowned teachers, including Nikolai Rimsky-Korsakov. He initially showed great promise as a pianist and composer, but it was his compositional genius that would ultimately shape his career and leave an indelible mark on the world of music.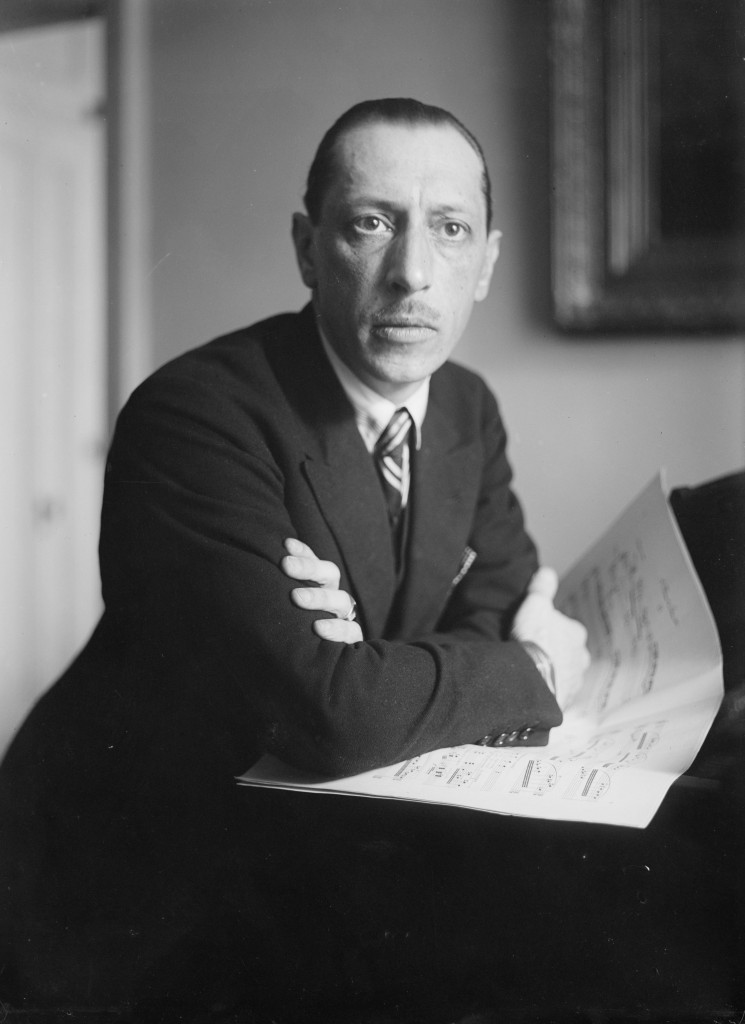 In 1910, Stravinsky's ballet "The Firebird" was performed by Sergei Diaghilev's Ballets Russes in Paris, catapulting him to international fame. This collaboration with Diaghilev would prove to be a pivotal point in Stravinsky's life, leading to a series of groundbreaking works that revolutionized the music scene.
"The Rite of Spring," premiered in Paris in 1913, caused a scandal due to its radical and unconventional approach to composition and choreography. Its dissonant harmonies, irregular rhythms, and pulsating energy challenged the traditional notions of music at the time. Despite the initial outrage, it marked a turning point in music history, establishing Stravinsky as a trailblazer of musical modernism.
Following the outbreak of World War I and the Russian Revolution, Stravinsky moved to Switzerland, and later settled in France. During this period, he continued to experiment with new forms and styles, exploring neoclassicism and incorporating elements of jazz into his compositions. Works such as "Petrushka," "The Soldier's Tale," and "Symphony of Psalms" demonstrated his versatility and mastery across different genres.
In 1939, as the threat of war loomed over Europe, Stravinsky emigrated to the United States. There, he embraced his role as a leading composer and conductor, while also expanding his creative horizons. Collaborations with choreographer George Balanchine and his association with the Boston Symphony Orchestra further solidified his reputation as an innovative and influential figure in the classical music world.
Stravinsky's later years were marked by a return to his Russian roots and a renewed exploration of religious themes. His composition "Symphony of Psalms," "Symphony in Three Movements," and the opera "The Rake's Progress" showcased his continued growth and artistic maturity.
Ígor Stravinsky passed away on April 6, 1971, in New York City, leaving behind a vast and diverse body of work that continues to captivate audiences worldwide. His musical legacy remains unparalleled, with his compositions regarded as groundbreaking and transformative, shaping the course of classical music in the 20th century and beyond. Stravinsky's innovative spirit, willingness to challenge convention, and relentless pursuit of artistic excellence have solidified his position as one of the greatest composers in history.