Maurice Ravel was a French composer of Swiss-Basque descent, who lived from 1875 to 1937. He is often associated with Impressionism, although he rejected the term. He was one of the most original and influential composers of the 20th century, known for his musical craftsmanship and perfection of form and style.
Ravel was born in Ciboure, a Basque town near the Spanish border, to a music-loving family. His father was an engineer and inventor, and his mother was of Basque origin. He showed his talent for music at an early age, and entered the Paris Conservatoire at 14. There he studied with Gabriel Fauré, who became his mentor and friend. He composed some of his best-known works during his student years, such as the Pavane for a Dead Princess, the Sonatine, and the String Quartet.
Ravel's music is characterized by its clarity, elegance, and refinement. He was influenced by various musical traditions, such as baroque, classical, neoclassical, Spanish, jazz, and Asian music. He also admired the music of Debussy, Mussorgsky, Satie, and Stravinsky. He was a master of orchestration, and made famous arrangements of other composers' works, such as Mussorgsky's Pictures at an Exhibition. He also wrote original orchestral works, such as Boléro, Rapsodie espagnole, La Valse, and Daphnis et Chloé.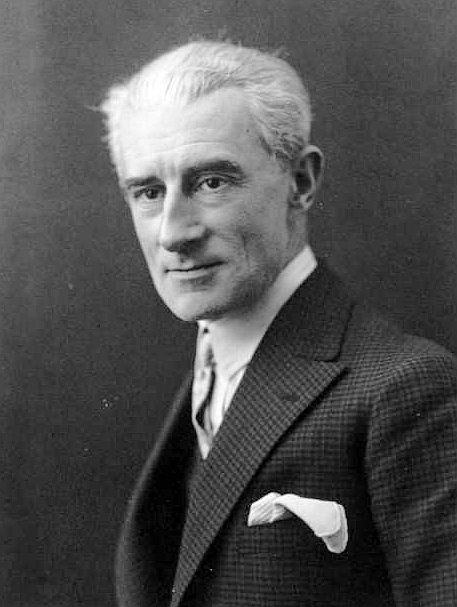 Ravel was also a prolific composer of piano music, chamber music, vocal music, and opera. Some of his piano works are very difficult to play, such as Gaspard de la nuit and Miroirs. His chamber music includes the Piano Trio and the Introduction and Allegro for harp, flute, clarinet, and string quartet. His vocal music ranges from songs to operas, such as L'Heure espagnole and L'Enfant et les sortilèges. His operas are notable for their humor, fantasy, and charm.
Ravel was a slow and meticulous worker, who composed fewer pieces than many of his contemporaries. He was also a modest and reserved person, who avoided publicity and honors. He suffered from a neurological condition in his later years, which affected his speech and memory. He died in Paris in 1937, after undergoing a failed brain surgery. He is buried in Levallois-Perret Cemetery, near Paris.
Ravel's music has been widely performed and recorded by many musicians and orchestras around the world. His music has also inspired many artists in other fields, such as literature, film, ballet, and painting. He is regarded as one of the greatest composers of all time.